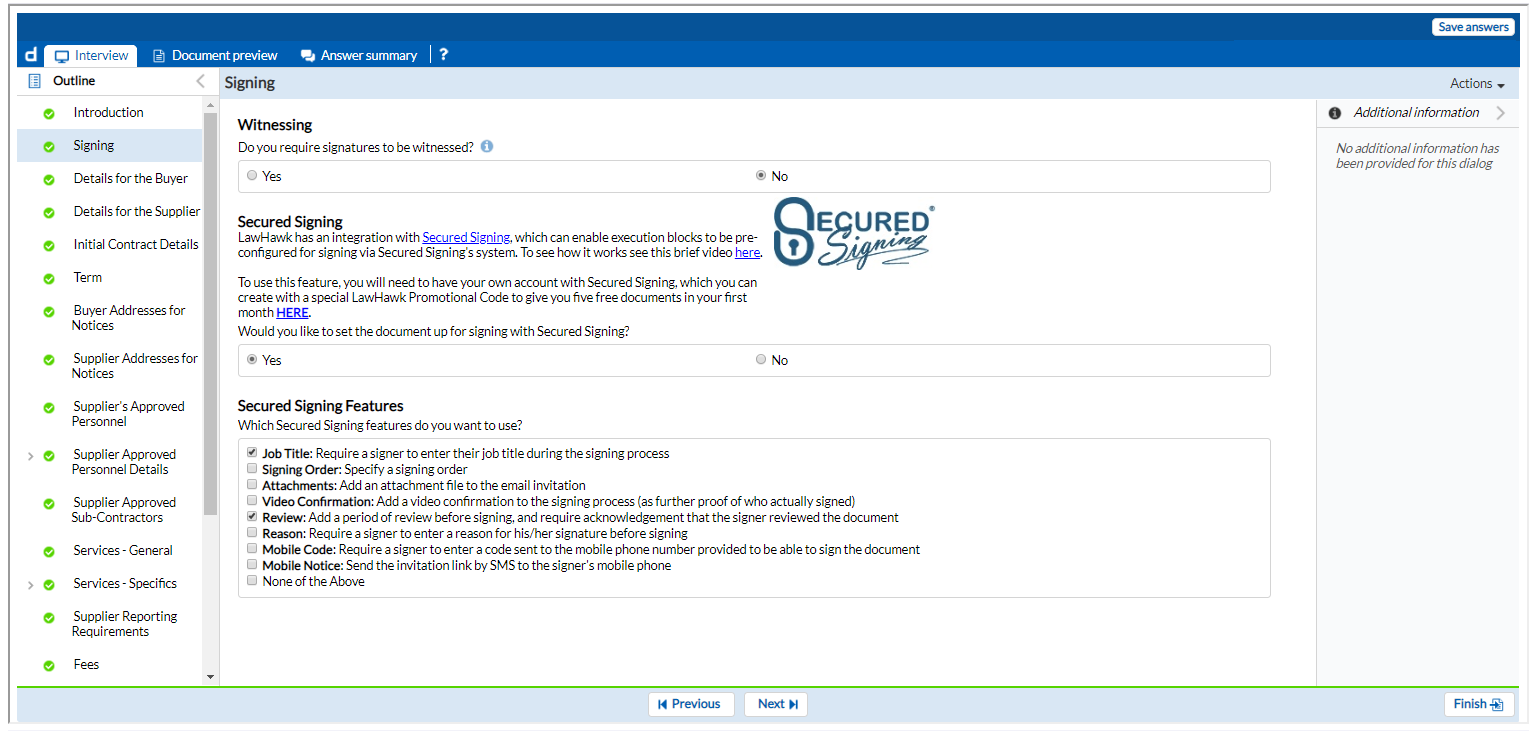 Digital signing presents many benefits, effectively resolving numerous issues that typically plague the contracting process. It eliminates the cumbersome tasks of printing, signing, scanning, emailing, and compiling counterparts of documents. With digital signing, the constant need to chase signatories for completion is eliminated.
Once a digital signing process is completed, each party automatically receives a copy of the contract via email and a secure PDF. The encrypted PDF ensures that neither the signatures nor the document's content can be altered without invalidating its authenticity.
Various solutions provide access to digital signing functionality, each with its own set of features.