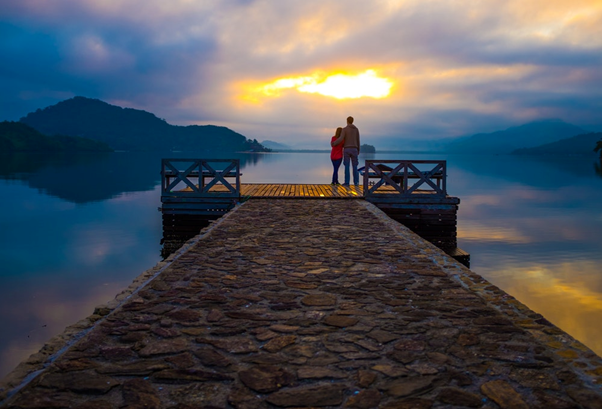 In recent weeks, the rather morbid subject of wills has been getting decent airtime on mainstream media. For example, Newshub did a feature on it a few weeks ago, and there are weekly articles on Stuff, such as the one titled "The case of the dead man with two wives but no will returns to court". While a lot of my friends and network will be young(ish) and healthy, and in more customary two-person relationships, does that mean there is no need for a will right now?
Here are three comments I hear the most, when people tell me they don't have a will: (i) "why do I need a will, when everything I have will automatically pass on to my partner?"; (ii) "why do I need a will, when I don't own anything of value?"; and (iii) "crikey, I still don't have one – it's on the to-do-list, but I just haven't got around to it!". Sound like you, too?
Let's take a look at common comments (i) and (ii), and what happens in practice for people in similar circumstances to the person described in the heading. If you're in (iii), this may help your prioritisation process.
Everything will pass to my partner
If you don't have a valid will (i.e. die "intestate"), legislation will determine how your assets are distributed. Generally speaking, under the Administration Act, all personal chattels and the first $155,000 of the remaining estate will go to the surviving partner. If anything is left over after that, then that will be apportioned between the surviving partner and, depending on the make-up of any surviving family members, the surviving family members.
While that is pretty much in line with the "everything will pass to my partner" comment, it's not exactly in line. Is that OK for you? What if you really want everything to pass to your partner? What if you want to leave your parents something (if you have a child, your parents get nothing) or want to leave your parents more (if you don't have a child, your parents will "only" get a third of the remaining estate after all personal chattels and $155,000 are distributed to your partner)? What if you want to pass on your great-grandma's wedding bracelet to your eldest daughter from a previous marriage?
Oh, and if you have an old will which names a former de facto partner, make sure you amend it (or enter into a new one that revokes the old one), if you no longer wish for this person to benefit under the will. While a new marriage or civil union will revoke all previous wills (unless that will was made in contemplation of the particular marriage or civil union), and a legal separation will void provisions in a will relating to the former partner, where you go from de facto to de facto relationships, the law doesn't automatically exclude a former de facto partner who is a named beneficiary continuing to benefit under the will.
Having a will makes your wishes clear, leaving nothing to chance.
I don't own anything of value
For a lot of people, this is probably true (in monetary terms anyway). However, you might be surprised at how much your possessions are worth. Think about when you last arranged for contents or shipping insurance, and the amount of cover you asked for. If you've been working a while, and haven't opted out of Kiwisaver, you're probably sitting on a decent chunk of money, too.
Thinking less in dollar terms, value comes in many forms. For example, a family heirloom might be worth $100 if sold, but can you put a price on the sentimental value of it? Is there anyone in particular you'd like to pass it on to?
And what about the value of deciding who will make key decisions relating to your children? A will can set out who you wish to be the guardian(s) of your children. Otherwise, this will be decided by the courts.
Again, why leave this to chance?
It's on the to-do list
With a lot of options out there (including some super awesome options like LawHawk's online will), it's now easier than ever to get something sorted quickly and cheaply (especially if your needs are simple), but to the same standard (if not better) than you'd get from your lawyer. While there's no substitute for good legal advice, not everyone can afford that advice, and not everyone's circumstances mean that full legal advice is necessary. You might only need a review of your draft will and some more targeted legal advice, for example.
If you are comfortable doing it yourself, and it's easy and simple to do so, what are you waiting for?
---
"Excellent product and so easy to fill in. It took me 10mins to complete and gave me peace of mind" - Tony (20 March 2018)
---
Oh, and what happens if you can no longer make your own decisions?
To round off this morbid discussion, two documents that people should also have (in addition to a will), are an enduring power of attorney for property and enduring power of attorney for personal care and welfare. If, for some reason, you can no longer make your own decisions, then these documents set out who should make decisions on your behalf.
LawHawk also has easy to complete online enduring powers of attorney available. As with our will, if you're not completely happy, you'll get your money back.
These are difficult things to think about, but they're important.
Think about it this way: is it better for you to think about these matters, or the courts?
Need more information and convincing as to why you should get a will now?
There's a lot more information and guidance around wills that is emerging online, which is great to see. It shouldn't be regarded as such a mysterious topic that only lawyers know about.
If you would some more information, we suggest you look at the following resources: