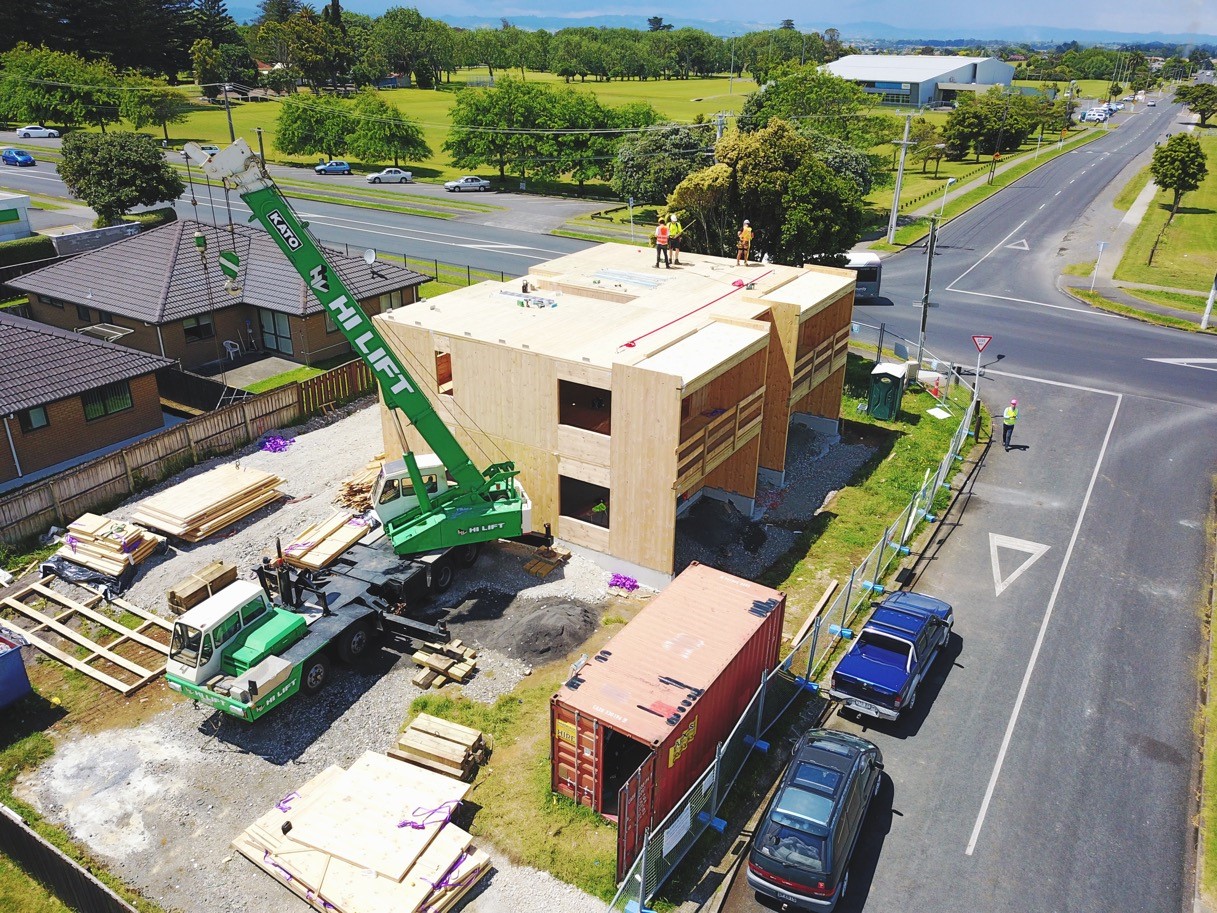 It was great to see our customer Housing New Zealand profiled in LawTalk 917 for their success in working with us on document automation.
You can read the article on the Law Society website here, and the full text is set out below.
If you would like to discuss how document automation could provide similar benefits for you, please get in touch!
04 May 2018 - By Geoff Adlam
The drive to increase the number of new homes built each year is placing big labour demands on a number of sectors. Legal services is no exception. Contractual documentation is required every step of the way in the construction process.
Crown agent Housing New Zealand Corporation owns or manages 64,000 houses with over 185,000 people living in their houses or flats.
Its building development programme is increasing in pace and scale across the country as it moves to help meet the demand for more state and affordable housing. In Auckland alone Housing New Zealand is delivering over 24,300 new state and affordable houses over the next 10 years. It's the most active development programme the agency has undertaken in decades.
Housing New Zealand's in-house team is responsible for producing the contracts required. The team has 12 lawyers, six in each of Auckland and Wellington. Late last year the legal team workflows were reviewed to see how the greatly increased demand for contracts would impact. Looking forwards it was projected that eight contract facilitators would be needed in 2020 to produce the increased number of contracts.
A lot more work for a team already finding it hard to keep above water, and more staff required. There had already been a lot of effort put into standardising the construction contract templates.
"This standardisation of templates was a big thing," Housing New Zealand General Counsel Bruce Riden says.
"Not only could we produce standardised contracts much faster, but those who had to manage the finished contracts were freed up from having to read a particular contract for a particular project. Knowing standard terms are in standard contracts makes the life of a contract manager much easier."
The issue was that the large increase in the volume of contracts meant that the benefits coming from standardisation were being outweighed by the sheer number of contracts needed. The solution came after discussions with digital legal document provider LawHawk. The result is a contract automation system designed specifically for Housing New Zealand's needs.
Benefits in time and accuracy
Automation is now producing big benefits in time and in accuracy. There is still a heavy workload, but Housing New Zealand has reduced its projection of contract facilitators from eight to four. The time savings are noticeable: Where it used to take a contract facilitator four hours to produce a '3910 development contract' from the standardised templates, the document automation system means it now takes one hour. The production time for short form standardised consultancy contracts has gone from 50 minutes to 15 minutes. A long form standardised consultancy contract now takes 40 minutes instead of two hours previously.
The document automation process uses an intuitive questionnaire to gather all the required information. These are very user-friendly with plain English guidance and built-in logic and designed for non-lawyers. Once input, the information can be used to instantly assemble one or more documents. Clauses that are relevant are retained, and those which are not (along with all references to them) are automatically deleted.
Housing New Zealand says LawHawk converted the initial selection of templates to online automated documents for a proof of concept. After that had been approved, development was "fairly fast".
"We were testing the automation of our contract templates on the LawHawk software in a live environment within a few weeks of engaging LawHawk in August 2017," says Bruce Riden.
"Late last year we asked LawHawk to automate a particular contract that we needed very urgently for a specific workstream – which required 72 contracts to be prepared – and LawHawk was able to provide us with an automated version of that particular contract template for testing within days."
Impact on the legal team
Bruce Riden says the automation project has had a significant impact on their legal team's work.
This includes improved quality. The software populates the contract from a questionnaire, meaning human error is almost eliminated.
"This has meant that not only is it easier – and more pleasant – for the contract facilitators to prepare the original contracts, it's also quicker and more efficient for the senior lawyers checking the contracts. They know that key information will be correct, which has vastly sped up the review time required before the contract can be sent out," he says.
Internal Housing New Zealand clients are also finding a noticeable improvement in the service they receive from their legal team.
"Our internal clients know that they will get their contract documentation back quickly. The need to go back and forward and make changes has decreased – once the contract has been completed on LawHawk it can be reviewed and sent out very quickly to the business. As a result the working relationship between the development managers and the legal team members has improved."
Mr Riden also happily points to changes in the workload. He says the legal team was struggling under "an unmanageable workload with more and more demands being thrown in" – "using LawHawk has made the impossible task possible and the team now feel like they have doable jobs".
"The process has changed the way we look at contracts from reading through each page and manually making amendments, to simply filling in a questionnaire or 'interview' online and then the contract is automatically produced. Changes are easy to see and check against.
"In-house lawyers are always busy with many different competing priorities; this takes a time-consuming task and makes it quick and manageable, improving the quality of work, the time required and improving our relationships with our internal clients."