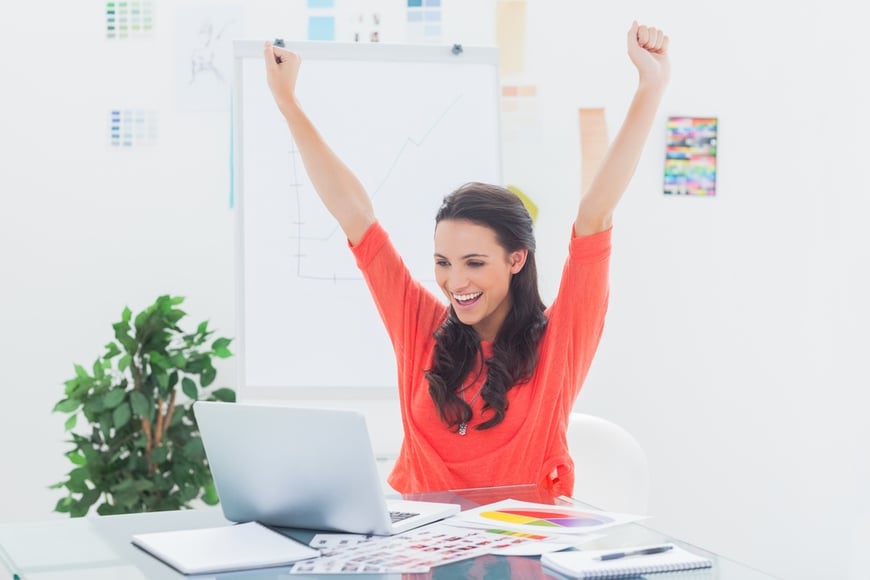 For many people, January is a time of reflection and new year resolutions to make a change. Having had a decent break, many people recognise that they are not happy in their current situation and resolve to get a new job.
This article contains some suggestions on how to get the best new legal job for your circumstances.
Proactivity is the key

The most important thing about getting the best job for you, is that you have to take control of the process. You can't wait for someone else to create the opportunity for you.
It's very easy to fall into a new role, and I've done it myself. A common scenario is to wait until you are so pissed off with your current job that you approach a legal recruiter and ask what they have available right now. There are always opportunities available for talented lawyers, but with such a short term approach there is no guarantee that the next job will be much better than the last one. It is also harder to stand out from the crowd with this approach.
In my opinion, the thing that marks out the exceptional lawyers from the rest is proactivity. There are lots of talented lawyers who are good at working hard to solve legal problems, but there are not as many that have that technical ability, and also the ability to identify (or create) and then act on opportunities. If you can show you have those skills, you will be much more valuable to potential employers when compared to just being able to do work that is given to you.
Instead of saying you have those skills, you can show you have them by the way you approach getting a new job.
What else?
1

Take your time
You don't need to rush this – it's important to get it right. You're looking for something you want to do for the next 5-10 years, not 12-18 months before you get annoyed again and start looking for another job.
Thinking again with your marketing hat on, you should be planning a campaign of related initiatives to build awareness, create opportunities and demonstrate commitment, not isolated actions like a single email or phone call trying to close a "sale" immediately. This more considered approach will take time to plan and implement. This is why the article isn't titled "How to get an exciting new legal job in January 2018"!
In many cases you are going to be trying to create a job opportunity (or – if you're interested in legal technology – perhaps a role) that may not exist yet, so there isn't a deadline to have your CV in by.
2

Find your purpose
A lot of lawyers have fallen into the trap of doing what they are good at, and what others want them to do, not what they would be best at and really want to do.
This comes down to having clarity of purpose, which again requires taking time to think. What are the things that you really get the most satisfaction from and would like to spend most of your time doing? Who are the people you most want to help? It was through this type of process that I realised I enjoyed creating systems to help other people work better than I did working on corporate and finance transactions.
If you can identify that, you will not only be much more motivated to take the remaining steps, but it will also be easier to see what you need to do, and what not to do.
3

Identify and close the skills gaps
If you've really challenged yourself in the step above, the chances are you've identified an ideal job that is quite different from what you currently do. Realistically, this is going to require some new skills on top of those you already have. Even if you want to stay in the same practice area, to progress higher will likely require new skills in leadership, project management, sales and marketing etc.
If you were applying for a job tomorrow, that could be a problem, but if you're preparing yourself to help design an ideal job for you, you've got time to learn and – most importantly - demonstrate those skills.
Say you are interested in "new law" and legal technology, particularly document automation. Most established law firms are still a long way off recognising they need those capabilities, and how much their clients will value them. They aren't advertising for those roles - yet.
But all is not lost, there are lots of ways that you can learn them yourself.
If you want to try your hand at document automation, it is very easy to get started with HotDocs (the global market leading document automation software LawHawk uses). You can download a 30 day trial version of the software from www.hotdocs.com, which comes with a lot of tutorials you can complete in that period. If you have done all those tutorials, you will:
understand the core concepts and capabilities of the market's leading document automation software (1m+ users)

be able to talk knowledgably about them using the common language

be able to show a potential employer what you have done (as proof of your capability and initiative).
You will also have separated yourself out from the majority of people who have to be told (and paid) to learn a new skill.
This approach also gives you an opportunity to test whether this new type of work really is what you want to do.
Many software products offer similar trials. You can also find other training resources, such as books or blogs that people have written (for sales and marketing, check out the Hubspot blog), or even online courses. Check out www.lynda.com (which you may be able to access for free via your library – you can definitely do this via Wellington library).
A lot of the new skills that lawyers need to develop are the same skills that start-up companies in general need – particularly sales and marketing, and project management. You can think of yourself as your own start-up. There are a lot of courses that are run for the start-up community that you can also attend. In Wellington, this includes the Sales and Marketing Jams run by the Kiwi Landing Pad, and the Collider Programme run by Wellington City Council and Biz Dojo. These courses are often free, or very low cost.
Showing that you've continued to invest in new learning - and paid for some of it yourself - you'll stand out from the crowd who often show very little effort and imagination in their ongoing development.
4

Build your network
Knowing what you would like to do, and who you would like to work with, can help you to work out who you need to connect and build relationships with.
Of course, a relationship with a good legal recruiter can help as they should have a good oversight of the market and are often aware of upcoming opportunities, but if you're trying to create a role specifically for you over a longer period of time, they may be of less help unless you have already built a good relationship with them and they are aware of your personal goals. As with everything else - start early, before you need them!
Social media (particularly LinkedIn and Twitter) makes it very easy to connect with people and build a relationship. Both Twitter and LinkedIn have a "Follow" option, so you can see (and engage with) content that your targeted connections post. But it's also very easy to connect directly with people on LinkedIn. If you want to build an actual relationship, I do recommend including a brief, personalised, note explaining why you would like to connect. You should also make sure that you have a complete LinkedIn profile, so people can easily see who you are and what you are about.
The other important step is to actually use social media yourself. A track record of writing and sharing posts on LinkedIn on topics that are relevant to your ideal role are a great way to show your interest and commitment to sales and marketing, and again to separate yourself out from others who say they will do that type of stuff if asked (but almost certainly won't).
If you are more certain about who you would like to work for and why, contact them directly and ask if you can meet in person for a coffee, or online for a Skype call. I've contacted a lot of people in this way myself, and never mind being contacted by others wherever they are in the world. Even if I can't see an immediate opportunity, I sometimes know of someone else who may be interested in working with them, and it's always good to know what future options may be available and that we may be able to design activities towards.
5

Be open to different ways of working
It used to be very difficult for lawyers to work part-time, as most law firms were only interested in full time employees that could work whatever hours were required, mostly from the office. For mothers returning to work after children, the options were often limited to the lower priority internal projects that had no deadlines because it was less of an issue if they weren't done.
With the prevalence of cloud computing, there is now much more flexibility, and often part-time availability could be an advantage. With LawHawk for example, we don't have dedicated office space. We work from home, or wherever we are at the time (this blog was mostly written from an AirBnB in Havelock North!). A lot of our work isn't driven by short term deadlines, and while being in Wellington could be an advantage in some ways, there would be other advantages of having someone in another centre.
More directly in the legal space, new law firms like Juno Legal are offering their clients and lawyers a great deal of flexibility in the way they work, and are building an impressive team.
Are you interested in working with LawHawk?
Things are really picking up in the document automation space, and we're looking for people to work with to serve growing demand. We're a small team with lots of flexibility, and are open minded about most things, other than attitude and initiative. We only want to work with great team-mates who have a track record of getting things done.
If that's you, and you're interested in working at the forefront of legal document automation, follow some of the tips above and get in touch with Allen or me for a chat about how things could fit together.