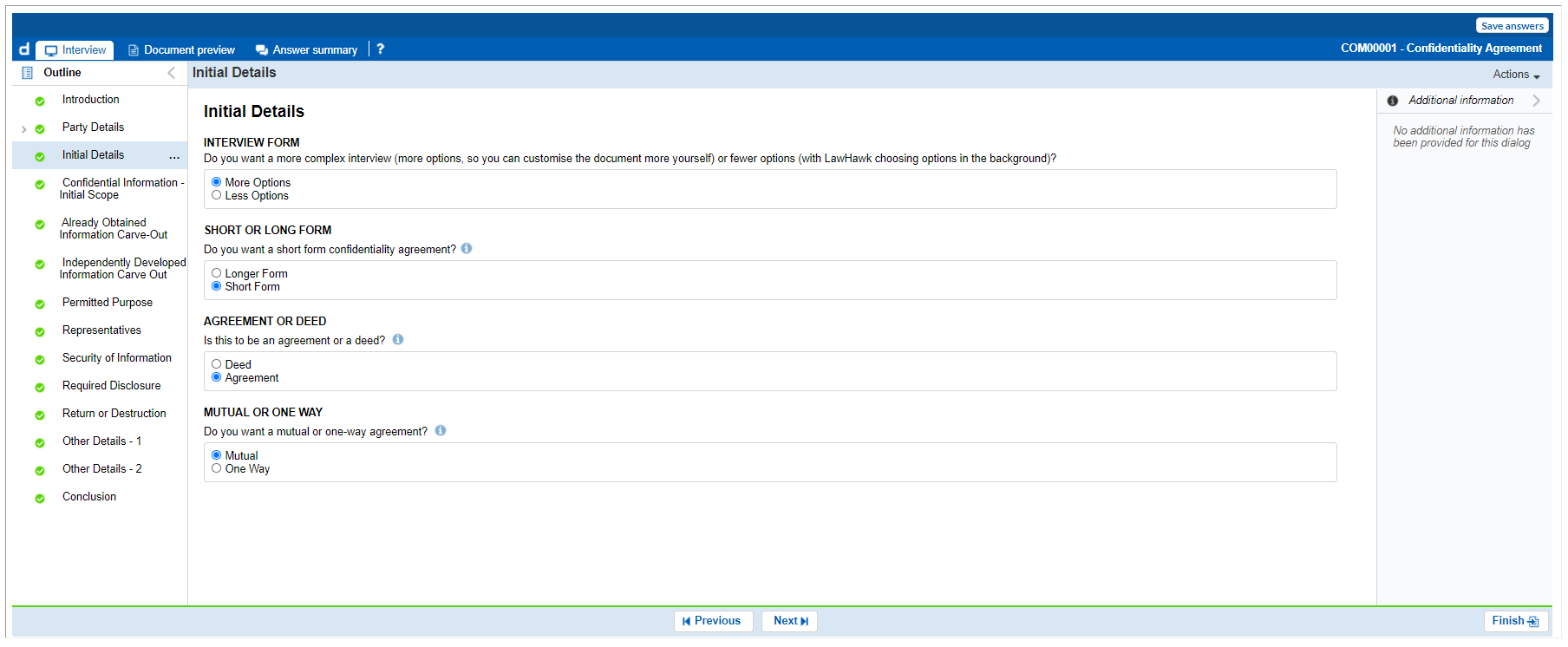 In the process of re-shooting some help videos for our website, I was reminded just how far HotDocs has come in the past few years from their previous "HotDocs Classic" products to the new HotDocs Advance suite.
The video below is designed to help our customers to navigate the range of features that come with Advance. While it shows HotDocs Advance as integrated into our own e-commerce website, most of what you can see is "out of the box" functionality, and I thought it may be helpful to share more widely.
If you haven't seen the latest HotDocs Advance functionality, and you want to know how it compares to HotDocs Classic, or other document automation solutions, I hope this is helpful.
Please get in touch if you have any questions or comments.