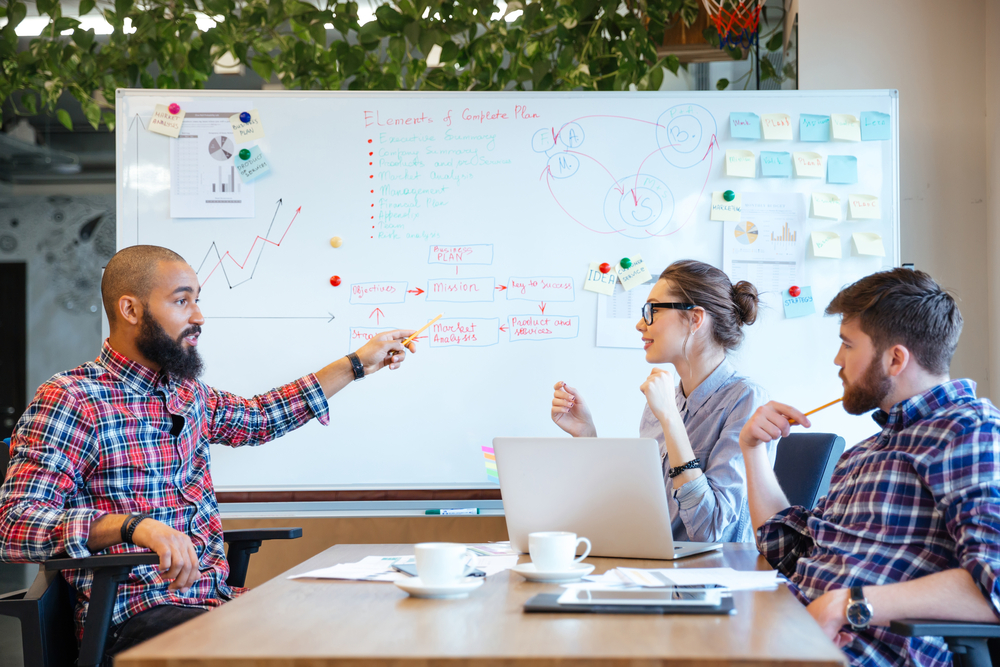 Much of what we do here at LawHawk is far more about relationships, rather than technology.
There are so many ways of doing things better, using different types of technology or none, that you can only figure out the right approach for a particular customer through collaborative, open, discussion.
I believe this is true in any industry, but particularly in legal because many common processes are so overly complex – and sometimes bizarre – that it can be hard to unpick how they currently work, and how they ideally would work given the people involved and other relevant circumstances, without really good communication and trusting relationships.
Two things particularly reminded me of this recently.
The first was the (always excellent) newsletter I got from the team at Juno Legal. Helen Mackay wrote in her cover post that she had come to realise that while she is keen on accessing the benefits of new technology, she's not a digital native and there are other people within Juno and her wider network who can take the lead on that. She said, kindly referencing us:
"What is more worrying to me is the number of in-house lawyers we meet who are unsure of how better systems and technology could improve their legal practice but are also afraid to admit they need help. We see so many teams who could really benefit from having Matt or Mitch come in to help them develop and implement a clear technology roadmap or from having Gene or Allen from LawHawk come in and automate their contracts to free up lawyers' time but instead will stick with the traditional path of outsourcing more work or hiring more lawyers."
That collaborative mindset shows why Juno is growing so quickly, and so many in-house legal teams are working with them. They have such a strong group of Juno lawyers and visionary leadership. They also have a strong network of others – like us – that are keen to work alongside them in improving the way legal work is done.
If you don't already get the Juno newsletter, sign up for it here.
The other reminder came about through a conversation with a customer of ours. We've been working with Julian Benefield and his team at Foodstuffs (also a Juno client too) for some time now, automating a variety of documents and related processes. Julian's the Associate General Counsel at Foodstuffs and is passionate about improving the support they give their business.
In a chat about something else, Julian mentioned a new process that had just come up. It involved a need to get a heap of contracts executed in a short space of time. The contracts were actually very simple – 2 pages long with very few fields - so the issue was less around the automation of the contract generation, and more to do with logistics of getting them signed.
Because Julian had so clearly shared the details of the scenario, I could understand how they might achieve the outcome using some out of the box functionality that Secured Signing has, using mail merge and an upload of details from a spreadsheet.
I wasn't sure exactly how it worked though. So I flicked an email to Secured Signing's Regional Manager, Gal Thompson. One of the main reasons we like working with Secured Signing (besides how good the software is) is because I can easily contact the Owner or the Regional Manager at any time.
Gal quickly understood what I was talking about, and sent me a video, which you can see here. The video was super clear, and within minutes I quickly knocked up an example of how it could work, which I showed Julian and then some of his colleagues via video call.
After further discussion, it is possible that not all of the contracts would be signed using this approach. While it is incredibly efficient, for some of the contracts, Foodstuffs may still want to adopt a more personalised approach with the other side. However, even if only 50 or 100 of the contracts are signed using this process, the time and cost savings could be substantial. In fact, even if this process isn't suitable for use on this project at all, I think Foodstuffs will be better off for knowing that capability exists and that they could use it in other scenarios. I'm better off for understanding the types of issues that a key customer has, and have a new tool in the toolkit.
I also told someone else about the solution earlier last week. I mentioned that we had been discussing it with Julian, and it turned out that the person I was talking to knew Julian from university, had spent time with him overseas, and is friends with him on Facebook. It's a small, but increasingly interconnected, world!
Legal tech is not about the tech. It's about ongoing relationships, open communication, constant improvement and a willingness to work with partners you trust to look after your interests in pursuit of common goals rather than try and do everything yourself.
One thing I enjoy most about my work is talking to people about issues or opportunities they are experiencing, and coming up with possible solutions. Don't worry about costs until you need to. They're only relevant if there's a solution you want to buy, and having already been through a lot of the discovery exercise it shouldn't be hard to work out an arrangement where the costs are a lot less than the benefits that have been identified. You can call me on 021 339 527 or email me at gene.turner@lawhawk.nz at any time.