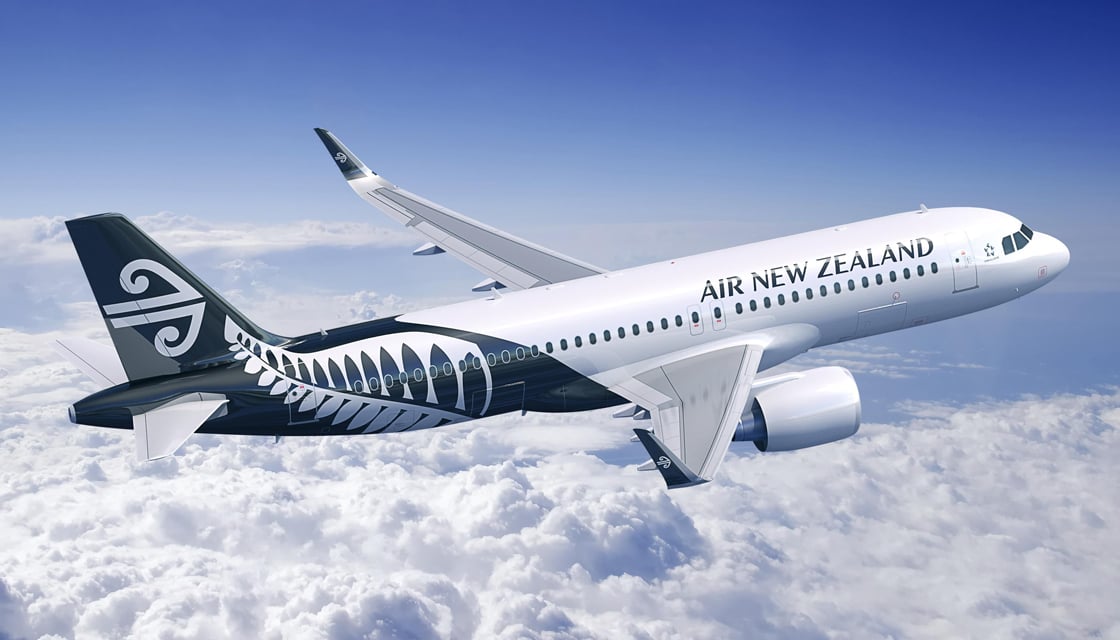 Last week said I think there is too much focus on whether a new initiative is innovative, which stops people progressing worthwhile, low risk, and easy to implement improvements that would make things better.
I recommend focussing on the problems to be solved and the required outcomes, using well-proven solutions to minimise risks. Each small step you take provides quick wins while opening more opportunities for further improvement. Whether is it is "innovative" shouldn't come into it.
As an example of this approach towards continuous improvement, accumulating smaller wins towards more significant outcomes, consider what the Air New Zealand legal team - winners of the ILANZ 2021 In-house Legal Team of the Year Award - did recently.
A few years ago, when confidentiality agreement automation truly was regarded as innovative, they set up a self-service solution for their wider business. But as Senior Legal Counsel Sam Bailey explained,
"The tool we were using prior did an okay job, but it wasn't where we needed it to be in terms of relationship management and budget."
We had been keeping in touch with the legal team over several years, looking for areas where we might be able to help them. For most of that time, we looked at different processes to the one they had already automated.
However, in January this year, I saw an opportunity for Air New Zealand to use the www.Checkbox.ai platform to improve their NDA solution.

Why Checkbox?
During December and January this year, I had spent some time looking into the www.Checkbox.ai platform. This included obtaining my Checkbox Certified Expert certification.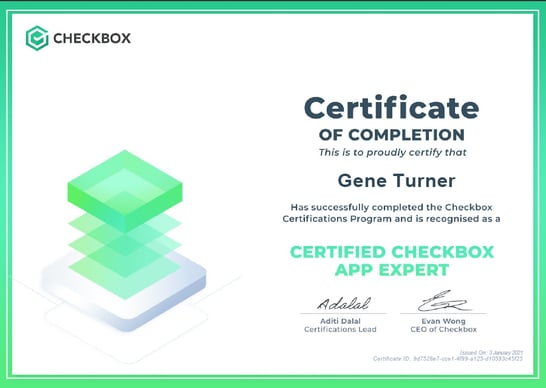 I was sufficiently impressed with how the Checkbox platform worked and what I knew about its functionality and pricing that we approached the Air New Zealand legal team and suggested that they swap their existing solution to one that we built on Checkbox.
Checkbox can do much more than NDA automation, but it can do NDAs very well and was a good place for Air New Zealand to start.
You can imagine that NDA processes were not the main issue Air New Zealand was dealing with during Covid-19. But I explained that they could get a solution that was at least as good as what they were currently using (I now know it's actually a lot better), with better support provided by LawHawk and Checkbox, delivered in four weeks, for half the cost they were currently paying.
There was nothing particularly innovative about the solution, as we built it off previous Checkbox examples and kept the parts of the existing solution Air New Zealand liked. But it was a straightforward way for Air New Zealand to make improvements to a solution that was already a lot better than what many organisations have. They could take some cost out, give their business users a better experience, and remove some issues they had been experiencing themselves.
As well as improving that particular process, Air New Zealand, Checkbox and LawHawk have gained experience and confidence in working together. This has opened the door for further projects, which can build on our successful start. So it's been positive on all measures.
In terms of any new projects, you can be sure that from a LawHawk perspective we will be building as many tried and tested components into our solutions as we can. We always try to provide certainty to our customers that what we say we will deliver will be delivered on time and will work as we say it will, for the cost we agree. Which is actually quite an innovative approach compared to many legal technology projects that we hear of, where estimates based on time and materials are still typical.
You can only price and schedule with certainty when the required outcomes are clear, as is the way to achieve them.
There is so much scope to take time and cost out of legal processes that there is no need to be on the bleeding edge of technology. Don't worry if it is innovative. Worry about whether it is better. Accumulate the easy wins, and the overall results will take care of themselves.
"In all, Sam concludes that the automation of the Checkbox system paired with the dedicated service and consultation from the LawHawk team have allowed the legal team at Air New Zealand to focus more of their efforts on the larger strategic activities that make a difference. "
If you would like to know more about our work with Air New Zealand and Checkbox, and our low-risk approach to improving business processes, please check out our case study below.